SERIOUS SERIES 2016: 14.-16.SEPTEMBER

Wir freuen uns sehr über die erneute finanzielle Förderung durch den Berliner Senat und sind dabei, die diesejährige SERIOUS SERIES vorzubereiten.
In dieser siebten Ausgabe der Reihe für zeitgenössischen Jazz werden wieder einige der interessantesten Protagonisten der europäischen Jazzszene ihre Musik zeigen. Dieses Mal sind Musiker, Tänzer und Performer aus Berlin, München, Köln, London, Schweden und Finnland dabei.

Kommt zahlreich am 14. 15. und 16. September in die Uferstudios im Berliner Wedding.

Kathrin & Christian
LINE UP:

14.September:



CHRISTOPER DELL & CHRISTIAN LILLINGER
PERFORMANCE LECTURE

Christopher Dell: Vibrafon, Lecture
Christian Lillinger: Schlagzeug



PETTER ELDH

feat.

Kit Downes - Keys
James Maddren - Drums
Lucy Railton - Cello
Otis Sandsjö - Sax
Wanja Slavin - Sax/keys

15.September:



ROSALIND GOLDBERG: EXCERPT FROM JUMP WITH ME!

Concept and Choreography: Rosalind Goldberg
Developed with and performed by Anne-Mareike Hess and Tove Salmgren
Costume: Anna Uddenberg
Composition: Daniel Glatzel
Supported by the Swedish Arts Council and the Arts Council Norway
Co-produced by Weld in Stockholm
JASON SEIZER - CINEMA PARADISO

Jason Seizer - tenorsax
Pablo Held - piano
Matthias Pichler - bass
Fabian Ahrends - drums



16.September:



PEDESIS

Biliana Voutchkova - violin/voice
Tom Arthurs - trumpet
Markus Pesonen - guitar



KATHRIN PECHLOF TRIO & GUESTS

Christian Weidner - alto sax
Kathrin Pechlof - harp
Robert Landfermann - bass

feat.

Biliana Voutchkova - violin
Vincent Royer - viola
Dieter Manderscheid - bass

REVIEW on 2015:

"Spiel mit dem Ernst" Feature im TAGESSPIEGEL
von Tobias Richtsteig

PODCAST
about SERIOUS SERIES @
www.onlinejazzradio.de
von Nabil Atassi

SERIOUS SERIES @ KULTURRADIO.de
Sendung von Ulf Drechsel
Review by Saskia Wegner at Jazzradio.net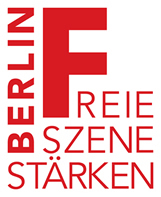 Ohne die finanzielle Förderung des Berliner Senats könnten die Serious Series nicht stattfinden.
Wir unterstützen die Arbeit der Koalition der Freien Szene Berlin.
mehr Information:
www.berlinvisit.org
SERIOUS SERIES HISTORY:
2015

curated by Kathrin Pechlof and Christian Weidner

ACHIM KAUFMANN & MICHAEL MOORE
Michael Moore : Klarinette & Altsaxofon
Achim Kaufmann : Klavier

MICHAEL ABRAMOVICH plays Johann Sebastian Bach

FILTER BUBBLE : GESCHICHTEN VON INTERESSE
Benjamin Weidekamp & Michael Haves

SUGAR QUARTET
Grégoire Simon - Viola (Ensemble Intercontemporain)
Paul Valikoski - Violine (Ensemble Kaleidoskop )
Boram Lie - Cello (Ensemble Kaleidoskop)
Ole Brolin, Live Elektronik

ULI KEMPENDORFFS FIELD
Uli Kempendorff - Tenor saxophon, Komposition
Ronny Graupe – Gitarre
Jonas Westergaard – Bass
Oliver Steidle – Schlagzeug

LIUN & THE SCIENCE FICTION BAND
Lucia Cadotsch aka LIUN - vocals, synth
Wanja Slavin - synth
Samuel Halscheidt - bass, guit, synth
Marc Lohr -electronics, drums
Peter Gall - drums

PEGELIA GOLD & LES POLYCHROMES
Pegelia Gold - Stimme/Komposition
Marija Kandic - Akkordeo
Elisabeth Fügemann - Cello
Leonhard Huhn- Bassklarinette / Saxofon
Constantin Herzog - Bass
Fabian Hönes - Schlagzeug
Daniel Prätzlich - Schlagzeug

CAMILLA BARRAT DUE & RUBÉN DHÉRS
Camilla Barrat Due : Akkordeon
Rubén Dhérs : E-Gitarre

EGGS LAID BY TIGERS
Martin Dahl - Gitarre, Stimme
Jonas Westergaard - Bass, Stimme
Peter Bruun - Schlagzeug, Spanische Gitarre


2014

curated by Uli Kempendorff, Kathrin Pechlof and Christian Weidner

PHILIP ZOUBEK : Z3
Philip Zoubek - Piano, Benjamin Weidekamp - Clarinet, Christian Weber - Bass

ANTONIO PALESANO : MUSIC ABOUT MUSIC
Karola Elssner - Bassclarinet/Clarinet/Flute, Uli Kempendorff - Bassclarinet/Flute, Sabine Vogel - Flute/Piccolo, Christian Weidner: Altosaxofon, Biliana Voutchkova - Violin, Stefanie Hölk - Violin, Kristin Sy - Violin, Winnie Kübart - Viola, Dirk Beisse - Violoncello, Kalle Kalima - Guitar, Oliver Potratz - Bass, John Schröder - Drums, Antonio Palesano - Composition, Piano, Electronics

GAMUT INC
Marion Wörle - Automata, Electronics
Maciej Sledziecki - Automata, Guitar

UWE STEINMETZ : WAVES & DAS VERLORENE PARADIES
Frank Roder - Sprecher, Efrat Alony - Voice, Daniel Stickan - Truhenorgel/Toypiano/Clavichord, Niels Klein - Clarinet, Lauren Franklin-Steinmetz - Violoncello, Carlos Bica - Bass, Arne Jansen - Guitar, Uwe Steinmetz - Saxofon, Composition

MEINRAD KNEER: PHOSPHOROS ENSEMBLE
Uli Plessmann - Reziatation, Almut Kühne - Voice, Frank Gratkowski - Clarinet/Bassclarinet, Kathrin Pechlof - Harp, Meinrad Kneer - Bass, Composition

MARIE THERES HÄRTEL & FLORIAN TRÜBSBACH
Marie Theres Härtel, Florian Trübsbach - Clarinet, Altclarinet, Flute, Saxofon, Viola, Violin, Accordion, Vocals

BASZ
Dieter Manderscheid - Bass, Achim Tang - Bass, Joscha Oetz - Bass, Robert Landfermann - Bass

SEQUOIA & YUKO KASEKI
Antonio Borghini - Bass, Meinrad Kneer - Bass, Klaus Kürvers - Bass, Miles Perkin - Bass, Yuko Kaseki - Butoh Dance

ANDREASMATTHIASPICHLER
Andreas Pichler - Drums, Voice
Matthias Pichler - Bass, Voice



2013

curated by Kathrin Pechlof and Christian Weidner

ELS VANDEWEYER : SPIN TRACK
Els Vandeweyer - Vibraphone, Olaf Rupp - Guitar, DJ Illvibe - Turntables

HAYDEN CHISHOLM : LOVE IN NUMBERS
Frank Gratkowski, Florian Bergmann, Benjamin Weidekamp, Christian Weidner, Oliver Gutzeit, Moritz Koether, Bastian Duncker -Alto Saxophones, Hayden Chisholm - Alto Saxophone + Composition

LAURA ROBLES QUARTETT
Laura Robles - Percussion/Voice, Almut Kühne - Voice/Percussion
Johannes Lauer - Trombone/Voice/Percussion,
Ahmed Soura - Dance/Voice/Percussion
SEBASTIAN GILLE GROUP
Sebastian Gille - Tenor Saxophone, Oliver Steidle - Drums, Sven Kerschek - Guitar, Kalle Kalima - Guitar

SLAVIN/ELDH/LILLINGER
Wanja Slavin - Alto Saxophone, Petter Eldh - Bass,
Christian Lillinger - Drums

JONAS WESTERGAARD: HELGOLAND
Henrik Walsdorff - Alto Saxophone, Torben Snekkestad - Tenor Saxophone, Christopher Dell - Vibraphone, Petter Eldh - Double Bass, Jonas Westergaard - Double Bass, Christian Lillinger - Drums,
Peter Bruun - Drums
PUNTIN,LODERBAUER,ROHRER
Max Loderbauer - Buchla Modularelektronik, Samuel Rohrer - Drums, Electronics, Claudo Puntin - Clarinets, Sounds

FRANK GRATKOWSKI SOLO
Artikulationen for Alto Saxophone and Live Electronics projected through 8 loud speakers.

SASCHA HENKEL: OCTOTHORPE PLAYS OPTIONS
Sascha Henkel - Guitar + Composition, Silke Eberhard - Alto Saxophone, Philipp Gropper - Tenor Saxophone, Mathias Müller - Trombone, Martin Stupka - Viola, Susanne Paul - Violoncello, Antonio Borghini - Bass, Tobias Backhaus - Drums



Studio 1
Badstr. 41a (Tor 1)
13357 Berlin
U8 Pankstraße
U9 Nauener Platz
S-Bahn Gesundbrunnen

Eintritt: 12/8 €

Kontakt & Reservierung:
mail@kathrinpechlof.de
mail@christianweidner.de
2012

curated by Uli Kempendorff
ULLMANN/KÜHNE
Gebhard Ullmann- Saxophone, Bassklarinette, Almut Kühne- Stimme

VORABEND
Tobias Delius- Tenorsaxophon, Klarinette, Uli Kempendorff- Tenorsaxophon, Klarinette, Matthias Pichler- Kontrabass, Christian Lillinger- Schlagzeug
KATHRIN PECHLOF TRIO
Kathrin Pechlof, Harfe, Christian Weidner, Altsaxophon, Robert Landfermann, Kontrabass
GLUE
Miles Perkin - Kontrabass, Tom Arthurs - Trompete, Yorgos Dimitriades - Schlagzeug
GERHARD GSCHLÖSSL QUINTETT
Gerhard Gschlössl - Posaune, Rudi Mahall - Bassklarinette, Ronny Graupe - Gitarre, Miles Perkin - Bass, Daniel Schröteler - Schlagzeug
KELLY WATSON GROUP
Kelly Watson- Flöte, Komposition, Alexander Glücksmann - Klarinette, Benedikt Reidenbach - Gitarre
pierrot streichquartett



2011

curated by Uli Kempendorff

SMUTCH
Almut Kühne-Stimme, Els Vandeweyer - Vibrafon, Helen Gillet - Cello/Stimme, Kresten Osgood - Schlagzeug , Helge Leiberg - Overhead-Malerei
VORABEND
Tobias Delius-Tenorsaxophon, Klarinette, Uli Kempendorff-Tenorsaxophon, Klarinette, Antonio Borghini-Kontrabass, Christian Lillinger-Schlagzeug
FO[U]R ALTO
Frank Gratkowski-Altsaxophon, Christian Weidner-Altsaxophon, Benjamin Weidekanp-Altsaxophon, Florian Bergmann-Altsaxophon
ZEITBLOM
Kalle Kalima-Gitarre, Michael Wertmüller-Schlagzeug, Marino Piakas-Bass
PHILM
Philipp Gropper-Tenorsaxophon, John Schröder-Piano/Rhodes, Andreas Lang-Bass , Oliver Steidle-Schlagzeug
MATTHIAS SCHUBERT SEXTETT
Almut Kühne-Sopran, Alex Novitz-Countertenor, Matthias Schubert-Tenorsaxophon, Scott Roller-Cello, Carl Ludwig Hübsch-Tuba
Matthias Bauer-Kontrabass



2010

curated by Uli Kempendorff

VORABEND
Tobias Delius - Tenorsaxophon, Klarinette
Uli Kempendorff - Tenorsaxophon, Klarinette
Antonio Borghini - Bass
Christian Lillinger - Schlagzeug

MATTHIAS SCHUBERT
Matthias Schubert - Tenorsaxophon, Komposition
Almut Kühne - Stimme
Matthias Bauer - Kontrabass
LOTUS EATERS
Wanja Slavin - Altsaxophon
Wolfgang Zechlin - Klavier
Andreas Lang - Kontrabass
Jan Leipnitz - Schlagzeug

WALSDORF DOPPELBASS QUARTETT
Henrik Walsdorff - Altsaxophon
Antonio Borghini - Kontrabass
Jan Roder - Kontrabass
Bernd Oeszevim - Schlagzeug

ULI KEMPENDORFF QUARTETT
Uli Kempendorff - Tenorsaxophon, Klarinette
Ronny Graupe - Gitarre
Marc Muellbauer - Bass
Oliver Steidle - Schlagzeug

FLORIAN BERGMANN UMLAUT RECORDS CD RELEASE records
Florian Bergmann - Bassklarinette, Altsaxophon
Hannes Lingens - Akkordeon
Benjamin Weidekamp - Altsaxophon
Christian Marien - Schlagzeug
Frank Gratkowski - Altsaxophon
Matthias Müller - Posaune
Clement Nourry - Gitarre
Almut Kühne - Stimme
Antonio Borghini - Kontrabass

STEPHANE FURIC-LEIBOVICI
Stephane Furic Leibovici - Leitung, Komposition
Kelly Watson - Flöte
Sophie Tassignon - Stimme
Almut Kühne - Stimme
Richard Comte - Gitarre
Patrick Goraguer - Piano
Peter van Huffel - Saxophone
Uli Kempendorff - Klarinette
Samuel Blaser - Posaune
Matthias Müller - Posaune
Impressum:

Haftungsausschluss
1. Inhalt des Onlineangebotes
Der Autor übernimmt keinerlei Gewähr für die Aktualität, Korrektheit, Vollständigkeit oder Qualität der bereitgestellten Informationen. Haftungsansprüche gegen den Autor, welche sich auf Schäden materieller oder ideeller Art beziehen, die durch die Nutzung oder Nichtnutzung der dargebotenen Informationen bzw. durch die Nutzung fehlerhafter und unvollständiger Informationen verursacht wurden, sind grundsätzlich ausgeschlossen, sofern seitens des Autors kein nachweislich vorsätzliches oder grob fahrlässiges Verschulden vorliegt.
Alle Angebote sind freibleibend und unverbindlich. Der Autor behält es sich ausdrücklich vor, Teile der Seiten oder das gesamte Angebot ohne gesonderte Ankündigung zu verändern, zu ergänzen, zu löschen oder die Veröffentlichung zeitweise oder endgültig einzustellen.
2. Verweise und Links
Bei direkten oder indirekten Verweisen auf fremde Webseiten ("Hyperlinks"), die außerhalb des Verantwortungsbereiches des Autors liegen, würde eine Haftungsverpflichtung ausschließlich in dem Fall in Kraft treten, in dem der Autor von den Inhalten Kenntnis hat und es ihm technisch möglich und zumutbar wäre, die Nutzung im Falle rechtswidriger Inhalte zu verhindern.
Der Autor erklärt hiermit ausdrücklich, dass zum Zeitpunkt der Linksetzung keine illegalen Inhalte auf den zu verlinkenden Seiten erkennbar waren. Auf die aktuelle und zukünftige Gestaltung, die Inhalte oder die Urheberschaft der verlinkten/verknüpften Seiten hat der Autor keinerlei Einfluss. Deshalb distanziert er sich hiermit ausdrücklich von allen Inhalten aller verlinkten /verknüpften Seiten, die nach der Linksetzung verändert wurden. Diese Feststellung gilt für alle innerhalb des eigenen Internetangebotes gesetzten Links und Verweise sowie für Fremdeinträge in vom Autor eingerichteten Gästebüchern, Diskussionsforen, Linkverzeichnissen, Mailinglisten und in allen anderen Formen von Datenbanken, auf deren Inhalt externe Schreibzugriffe möglich sind. Für illegale, fehlerhafte oder unvollständige Inhalte und insbesondere für Schäden, die aus der Nutzung oder Nichtnutzung solcherart dargebotener Informationen entstehen, haftet allein der Anbieter der Seite, auf welche verwiesen wurde, nicht derjenige, der über Links auf die jeweilige Veröffentlichung lediglich verweist.
3. Urheber- und Kennzeichenrecht
Der Autor ist bestrebt, in allen Publikationen die Urheberrechte der verwendeten Grafiken, Tondokumente, Videosequenzen und Texte zu beachten, von ihm selbst erstellte Grafiken, Tondokumente, Videosequenzen und Texte zu nutzen oder auf lizenzfreie Grafiken, Tondokumente, Videosequenzen und Texte zurückzugreifen.
Alle innerhalb des Internetangebotes genannten und ggf. durch Dritte geschützten Marken- und Warenzeichen unterliegen uneingeschränkt den Bestimmungen des jeweils gültigen Kennzeichenrechts und den Besitzrechten der jeweiligen eingetragenen Eigentümer. Allein aufgrund der bloßen Nennung ist nicht der Schluss zu ziehen, dass Markenzeichen nicht durch Rechte Dritter geschützt sind!
Das Copyright für veröffentlichte, vom Autor selbst erstellte Objekte bleibt allein beim Autor der Seiten. Eine Vervielfältigung oder Verwendung solcher Grafiken, Tondokumente, Videosequenzen und Texte in anderen elektronischen oder gedruckten Publikationen ist ohne ausdrückliche Zustimmung des Autors nicht gestattet.
4. Datenschutz
Sofern innerhalb des Internetangebotes die Möglichkeit zur Eingabe persönlicher oder geschäftlicher Daten (Emailadressen, Namen, Anschriften) besteht, so erfolgt die Preisgabe dieser Daten seitens des Nutzers auf ausdrücklich freiwilliger Basis. Die Inanspruchnahme und Bezahlung aller angebotenen Dienste ist - soweit technisch möglich und zumutbar - auch ohne Angabe solcher Daten bzw. unter Angabe anonymisierter Daten oder eines Pseudonyms gestattet. Die Nutzung der im Rahmen des Impressums oder vergleichbarer Angaben veröffentlichten Kontaktdaten wie Postanschriften, Telefon- und Faxnummern sowie Emailadressen durch Dritte zur Übersendung von nicht ausdrücklich angeforderten Informationen ist nicht gestattet. Rechtliche Schritte gegen die Versender von sogenannten Spam-Mails bei Verstössen gegen dieses Verbot sind ausdrücklich vorbehalten.
5. Rechtswirksamkeit dieses Haftungsausschlusses
Dieser Haftungsausschluss ist als Teil des Internetangebotes zu betrachten, von dem aus auf diese Seite verwiesen wurde. Sofern Teile oder einzelne Formulierungen dieses Textes der geltenden Rechtslage nicht, nicht mehr oder nicht vollständig entsprechen sollten, bleiben die übrigen Teile des Dokumentes in ihrem Inhalt und ihrer Gültigkeit davon unberührt.
Disclaimer

1. Content
The author reserves the right not to be responsible for the topicality, correctness, completeness or quality of the information provided. Liability claims regarding damage caused by the use of any information provided, including any kind of information which is incomplete or incorrect,will therefore be rejected. All offers are not-binding and without obligation. Parts of the pages or the complete publication including all offers and information might be extended, changed or partly or completely deleted by the author without separate announcement.

2. Referrals and links
The author is not responsible for any contents linked or referred to from his pages - unless he has full knowledge of illegal contents and would be able to prevent the visitors of his site fromviewing those pages. If any damage occurs by the use of information presented there, only the author of the respective pages might be liable, not the one who has linked to these pages. Furthermore the author is not liable for any postings or messages published by users of discussion boards, guestbooks or mailinglists provided on his page.

3. Copyright
The author intended not to use any copyrighted material for the publication or, if not possible, to indicatethe copyright of the respective object. The copyright for any material created by the author is reserved. Any duplication or use of objects such as diagrams, sounds or texts in other electronic or printed publications is not permitted without the author's agreement.

4. Privacy policy
If the opportunity for the input of personal or business data (email addresses, name, addresses) is given, the input of these data takes place voluntarily. The use and payment of all offered services are permitted - if and so far technically possible and reasonable - without specification of any personal data or under specification of anonymized data or an alias. The use of published postal addresses, telephone or fax numbers and email addresses for marketing purposes is prohibited, offenders sending unwanted spam messages will be punished.

5. Legal validity of this disclaimer
This disclaimer is to be regarded as part of the internet publication which you were referred from. If sections or individual terms of this statement are not legal or correct, the content or validity of the other parts remain uninfluenced by this fact.


Das Impressum gilt nur für die Internetpräsenzen unter der Adresse www.seriousseries.de

Schutzrechtsverletzung: Falls Sie vermuten, dass von dieser Website aus eines Ihrer Schutzrechte verletzt wird, teilen Sie das bitte umgehend per elektronischer Post mit, damit zügig Abhilfe geschafft werden kann. Die zeitaufwändigere Einschaltung eines Anwaltes zur für den Dienstanbieter kostenpflichtigen Abmahnung entspricht nicht dessen wirklichen oder mutmaßlichen Willen.